FinPath Wellness is coming back to Frisco ISD! On June 2nd, FinPath Financial Coach Aaron Hennig will be at the Frisco Administration Building where he will answer any financial questions you may have.
Get the answers to your financial questions by signing up below!
Thursday, June 2nd @ 8:30 AM - 4:00 PM
Attend a Coaching session with FinPath Financial Coach Aaron Hennig
Frisco Administration Building, Room: HR
5515 Ohio Drive, Frisco, Texas 75035
A MESSAGE FROM AARON HENNIG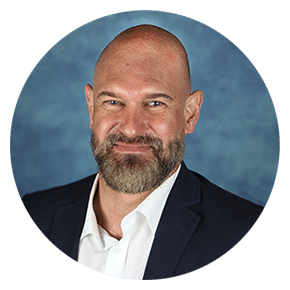 Aaron Hennig has been providing financial coaching and guidance to his clients in a variety of capacities for over 10 years. His experience with various financial and investment firms, along with several years in bank management and lending, provide a unique and comprehensive viewpoint of overall financial wellness. As a Certified Personal Finance Counselor and Coach, he is equipped to guide you toward financial well-being regardless of where you currently are in that journey. Whether you are just getting started or approaching your retirement years, Aaron has the experience to help walk you through the multiple aspects of creating a strong financial foundation, along with the habits and knowledge to create a sound financial future.
DISCLOSURES
TCG Advisory Services, LLC ("TCG Advisors") is a registered investment advisor regulated by the U.S. Securities and Exchange Commission (SEC) subject to the Rules and Regulations of the Investment Advisor Act of 1940, and is a part of TCG Group Holdings, LLP. Registration with the U.S. Securities and Exchange Commission does not imply a certain level of skill or training. We are located in Austin, Texas. A copy of our Form ADV Part 2 is available upon request.
This website is not authorized for use as an offer of sale or a solicitation of an offer to purchase investments. This website is for informational purposes only and does not constitute an offer to sell, a solicitation to buy, or a recommendation for any security, or as an offer to provide advisory or other services in any jurisdiction in which such offer, solicitation, purchase or sale would be unlawful under the securities laws of such jurisdiction.
Past performance may not be indicative of any future results. No current or prospective client should assume that the future performance of any investment or investment strategy referenced directly or indirectly in this brochure will perform in the same manner in the future. Different types of investments and investment strategies involve varying degrees of risk—all investing involves risk—and may experience positive or negative growth. Nothing in this brochure should be construed as guaranteeing any investment performance.
This website may contain forward-looking statements and projections that are based on our current beliefs and assumptions on information currently available that we believe to be reasonable; however, such statements necessarily involve risks, uncertainties, and assumptions, and prospective investors may not put undue reliance on any of these statements.
Salary Finance branded loans are offered by Axos Bank® Member FDIC, and are subject to eligibility, underwriting, terms and conditions, and approval. Employees who primarily work in DC, IL, IN, NH, NJ, NY and WV are not able to make repayments via salary deduction due to state legislation, and instead will be asked to choose an alternative repayment method.