How it Works
FinPath has the proper tools in place to help reduce your financial stress and improve your financial health. The platform has been strategically structured by the following four components: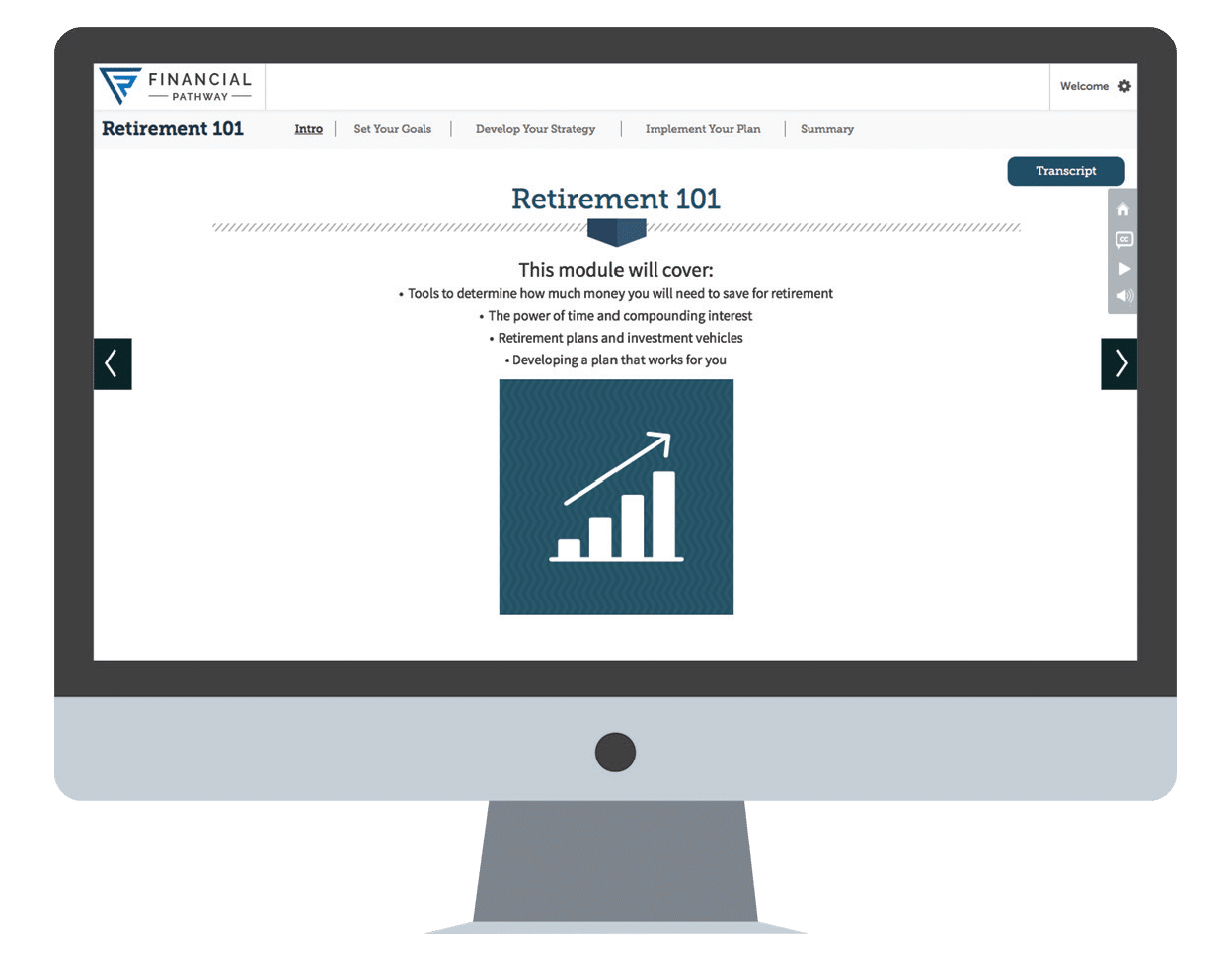 BASE CAMP
Learning Modules
The first level of service provides users with engaging Learning Modules (available in Spanish) that empowers them to make sound financial decisions.
These self-guided modules cover over 25 financial topics, including:
• TRS
• Social Security for educators
• Savings rates
• Banking
• Managing debt
• Impact of interest rates
• Importance of credit scores
• Financing higher education
• Renting vs owning a home
• Buying a car
• Taxes
• Insurances
• Protecting elderly from fraud
… and more!
In addition to the features of Base Camp, this plan provides users a platform that assesses their current financial situation and provides actionable steps to help improve it.
How it works:
• Participants take a comprehensive assessment and receive a financial health score
• The system generates a detailed, goal-oriented plan
• A dashboard of actionable steps to take keeps participants accountable and helps improve their health score
• Contests and incentives help keep employees engaged (optional)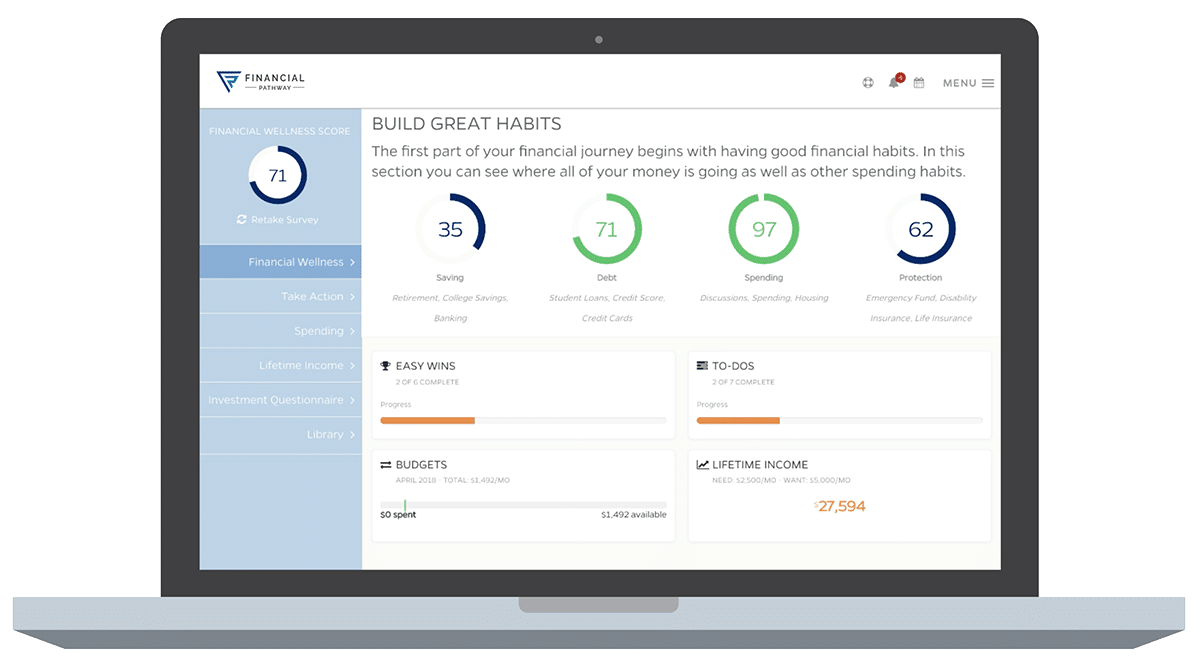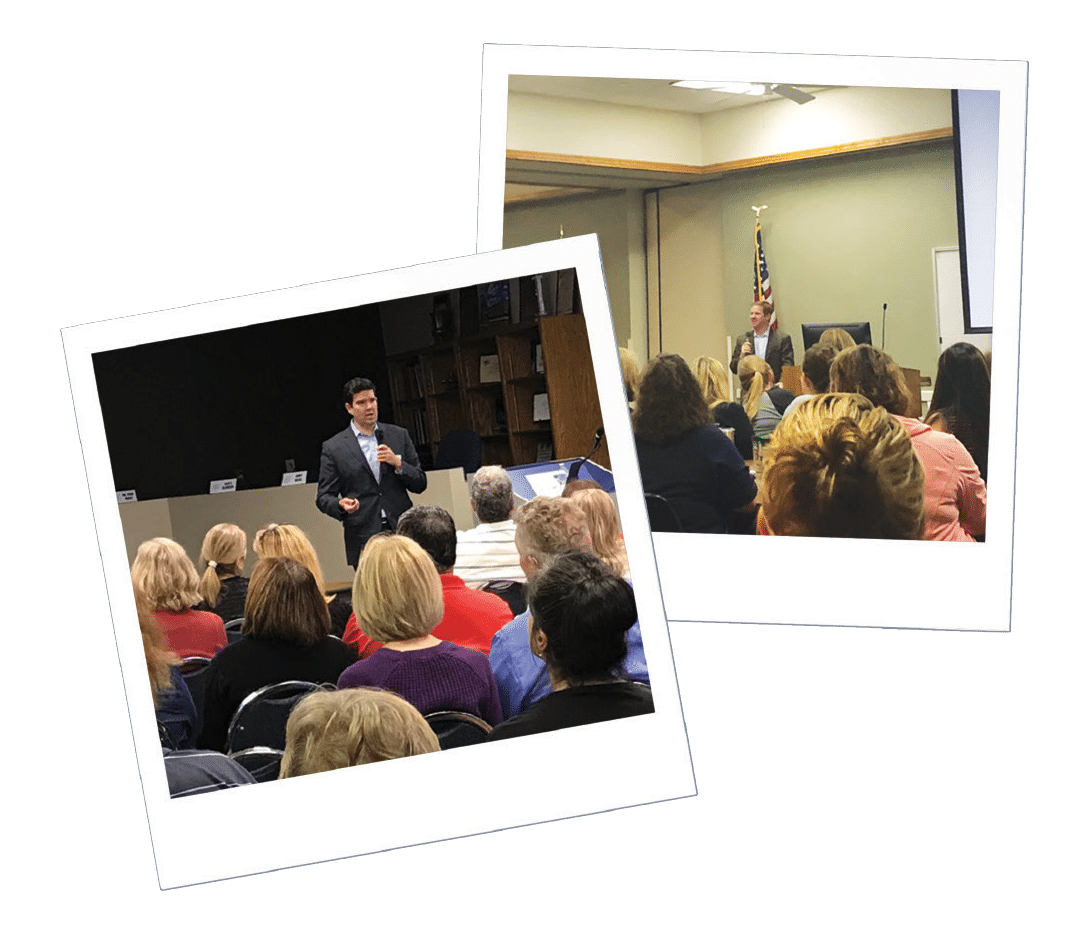 SUMMIT
Live Advisor Support
Connecting your staff members with non-biased Live Support is crucial to their financial health. TCG Financial Wellness Coaches are available for group workshops and assistance via phone, chat, or email.
Workshops (online/in-person) can feature relevant topics selected by the district, topics found in Base Camp, or any of the following:
• TRS Basics
• Social Security Benefits
• Inflation Protection Strategies
• Long-Term Care/Aging Parents
• Large Purchase Management
• Buying Your First Home
• Student Loan Forgiveness
• College Planning
EVEREST
Executive Coaching
Our Executive Coaching plan provides additional, in-depth personal financial coaching to your school district's leadership team.
An Advisor will personally meet your leaders and conduct a comprehensive financial checkup that includes the following:
• Goal Analysis (retirement income, travel, second home, vehicles, etc.)
• Net worth assessment
• Insurance assessment
• Social Security/Pension Strategy
• Wealth and Risk Management Review and Recommendations
• Estate Planning Needs Analysis • Liabilities Review
• Student Loan Forgiveness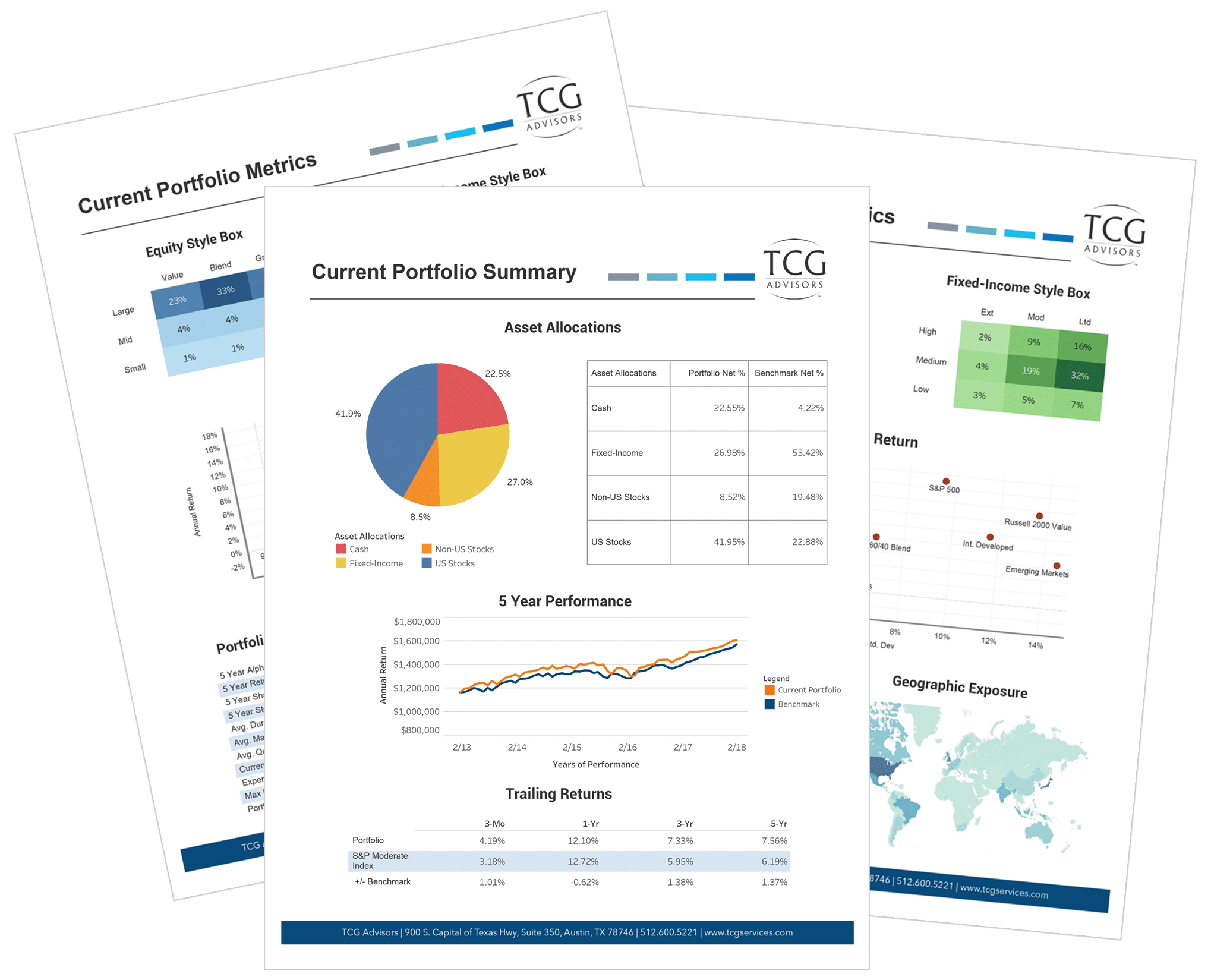 Get Started Now!
There's no time to spare when it comes to planning for your future. Enroll in a FinPath account today to begin your path towards financial wellness!
Customer Service:
833-777-6545
Total Compensation Group Investment Advisory Services LP ("TCG Advisors, LP") is a registered investment advisor regulated by the U.S. Securities and Exchange Commission (SEC) subject to the Rules and Regulations of the Investment Advisor Act of 1940, and is a part of TCG Group Holdings, LLP. Registration with the U.S. Securities and Exchange Commission does not imply a certain level of skill or training. We are located in Austin, Texas. A copy of our Form ADV Part 2 is available upon request.
This website is not authorized for use as an offer of sale or a solicitation of an offer to purchase investments. This website is for informational purposes only and does not constitute an offer to sell, a solicitation to buy, or a recommendation for any security, or as an offer to provide advisory or other services in any jurisdiction in which such offer, solicitation, purchase or sale would be unlawful under the securities laws of such jurisdiction.