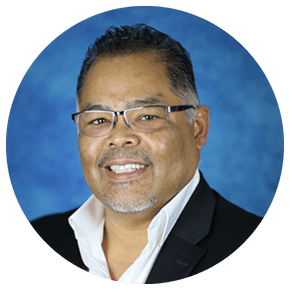 Aaron Hennig, CPFC
Financial Coach
512-600-5294 | Email: drsmith@tcgservices.com
Background
Daryl Smith is a Financial Coach for FinPath. As a Certified Personal Finance Counselor and Coach, Daryl has the experience to help walk you through the multiple aspects of creating a strong financial foundation, along with the habits and knowledge to create a sound financial future.
Areas of Focus
Tackling your debt

Understanding your credit

Creating a budget that sticks

Facing your student loans

Creating a plan for saving

Working toward a debt-free life
Schedule a meeting with Daryl
Hello, my name is Daryl Smith and I'm here to help answer your financial questions. No matter what stage of life you are in, my goal is to help relieve your financial stress so you can spend more time taking care of what's important to you.
Please schedule a Financial Coaching session with me to get started!